Mai Tais & Cocktails
Mai Tais are just as enticing. Try the huggo's Mai Tai, a recipe on the menu since its creation in 1969. Or try a Kai Tai, Coconut Mai Tai or maybe a Dirty Lickens, a Mai Tai made with 6-year old bourbon.
Taproom
Kai Eats + Drinks brings the ever popular taproom to the front of the house with 48 taps serving craft beers with a balance of IPA, pale ales and lagers, wine, ginger beer and root beer. Its taproom, also known as the employees' lounge, is enclosed in glass with frosty edges as it cools the taps to just the right temperature.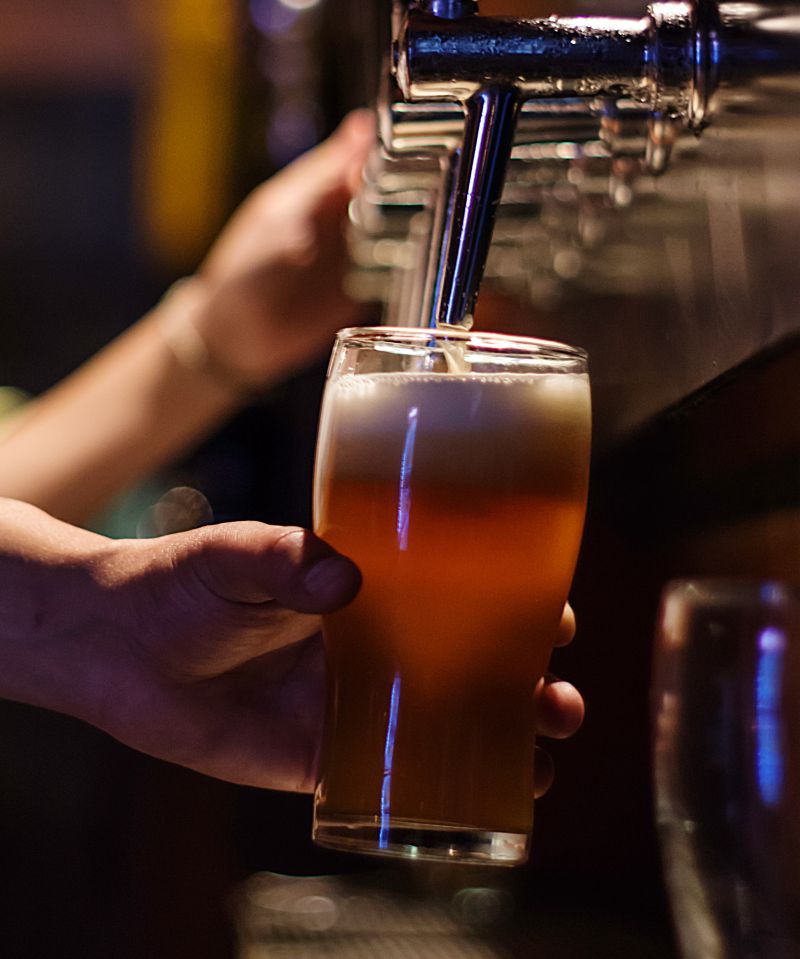 Kai Specialty Drinks Menu